Description
Max Planck said, "Everything is energy."
Mahayana Buddhist Canon teaches "the principles of Polarity & Paradox".
Galileo & Euler found energy resonance phenomenon.
The book adopted over the fifty of that wisdom to clarify our life phenomena by the simple expression, AWARENESS IS THE BEGINNING.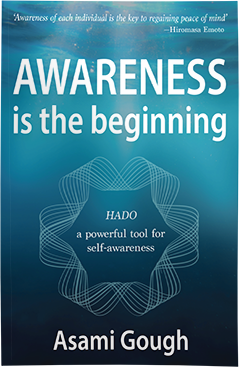 Special offer to the reader!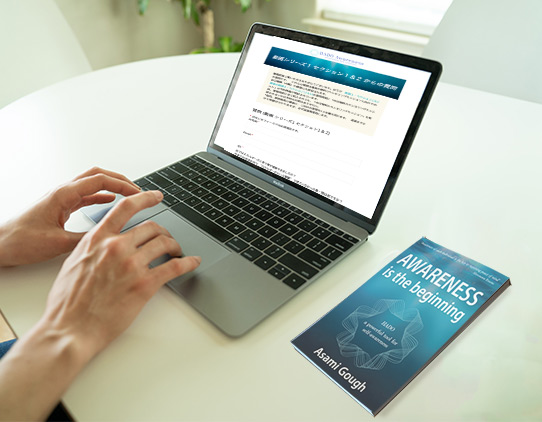 A free e-mail session
You can check if your practice is in a suitable order for the first step of "Self-Reflection" towards the natural occurrence, Meditation. There are some questions to answer before attending the free Email session.
A free 45mins video or phone session
After answering questions for self-awareness, you can apply a free 45mins video or phone session.
Praise for Awareness is the beginning
If you live in outside of Australia or Japan
Please use our order form. We will advise you the shipping charge and the payment method.